Message from HOD's Desk: Civil
---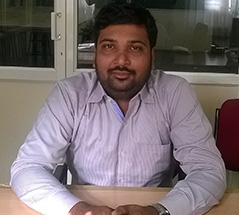 Welcome to the Department of Civil Engineering at Indore Institute of Science & Technology. I hope you will enjoy learning about our innovative undergraduate programs and our wonderful faculty and staff, the wide variety of research programs, and many accomplishments of our students, faculty and staff.
We are dedicated to provide innovative and high-quality opportunities to our students to enable them in acquiring the fundamental knowledge, skills and attitude necessary for entry and success in the professional practice of Civil Engineering. Our programs provide advanced instruction in the latest tools and technology of engineering practice. Our students get state-of-the-art hands-on engineering experience in well-equipped, modern laboratories. Our graduates are well prepared for both the contemporary demands they will face when they enter the profession, as well as the technological challenges they need to address in the future.
The career opportunities available to Civil Engineering graduates are indeed broad and diverse. The many specialties within the field allow for careers in construction, transportation, environmental assessment and pollution control, hydrology, structural engineering and geotechnical engineering.
We are extremely excited about our recent accomplishments and even more excited about the future. We hope you will share our enthusiasm for both the profession and the quality programs we have available at Indore Institute of Science & Technology.
Best wishes,
Prof. Utkarsh Jain,
((Head, Civil Engineering)